Kardashians Leading The Most In The Declaration of Genocide
This past week Kim and Khloe Kardashian visited their ancestral homeland (on their father's side) of Armenia. Now it may just seem one in a long line of frequent vacations for the family, but the timing of this trip was chosen for a semi-political reason.
Armenian Genocide Remembrance Day
It's April 24 and marks the beginning of the Armenian Genocide, as it was on this date in 1915 that 250 Armenian "notables" were arrested and immediately deported from Constantinople (modern day Istanbul) and detained to other areas of the Ottoman Empire and later killed. Now killing and torturing the populations they colonized was nothing out of the ordinary for the Ottoman Empire historically, but this genocide is remarkable because many believe it to be the first of the modern era.

The Ottoman Turkish government issued pogroms against Armenians, Greeks and Assyrians that lasted until 1923. The casualties run into the millions and yet the term "genocide" hadn't been coined yet (that was 1943). These populations are still striving to get these periods of mass killings and deportations classified as a genocide.

Contrary to bitchy assumptions about her vapidity, Kim Kardashian has actually been on record many, many times calling the Armenian Genocide what it is. Khloe and Kim were joined by their similarly K-named cousins: Kourtni, Kara, and Krista! (I'm not kidding.) They all met with the prime minister: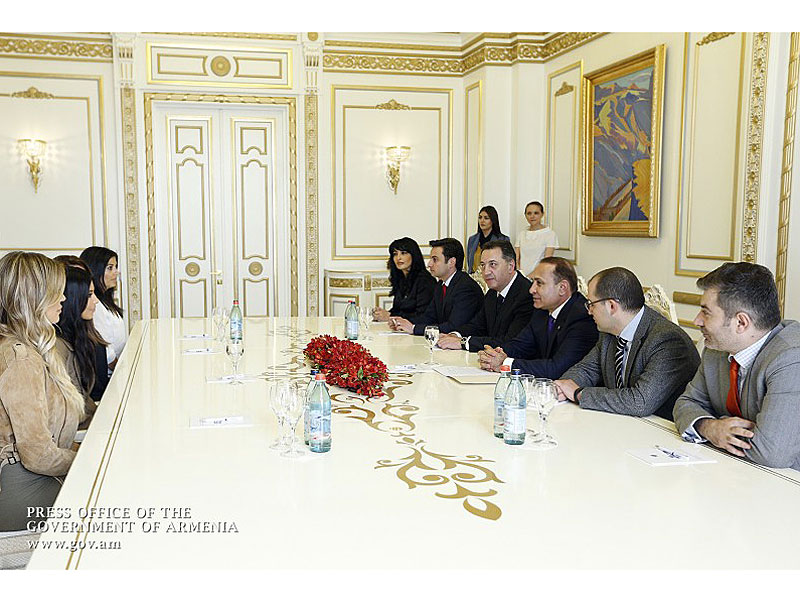 Not only did they bring the show over to Armenia (and the tabloid media), Kanye gave a giant free concert where, he had to be rescued by security because he was mobbed by fans who jumped in Yerevan's Swan Lake with him. When most USians can't find Armenia on a globe, the Kardashians have brought some much needed attention. This is a good thing.
Maybe the US can finally recognize these genocides officially? I mean the Pope did it. The Kardashians have been doing it. Come on, Mr. President, it's ok to offend Turkey on this matter.
Comments
comments